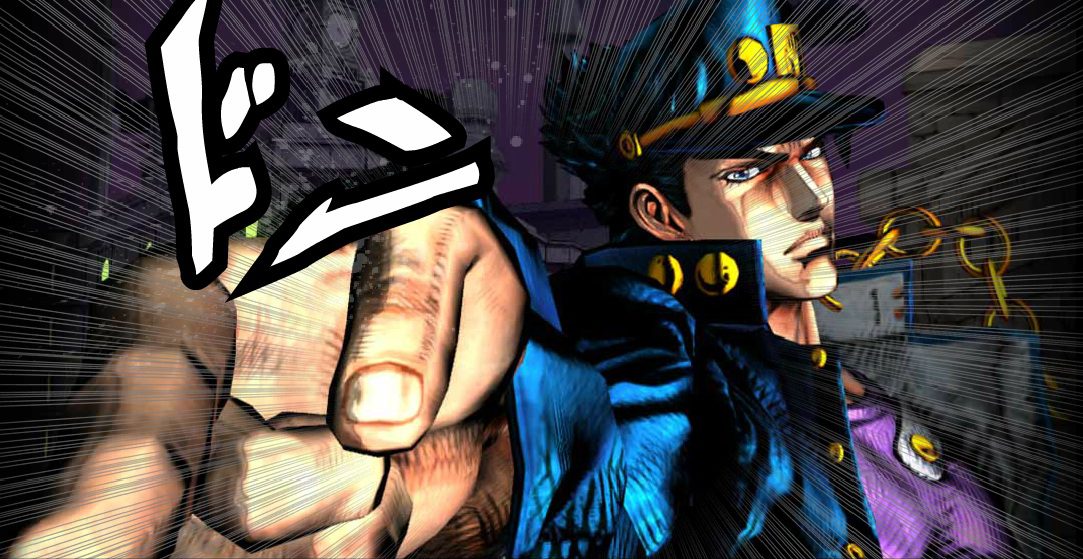 Review: JoJo's Bizarre Adventure: All Star Battle (US/EU Release)
4626 Views
JoJo's Bizarre Adventure: All Star Battle is the Latest release coming from Cyberconnect2, and Bandai Namco Games. The game was released last year in Japanese territories, and to the surprise of many, it made its way across the sea to North America and Europe. Does this port stay faithful to the original release, and how does JoJo's Bizarre Adventure: All Star Battle stack up against other fighters? Find out below with this review!
JoJo's Bizarre Adventure: All Star Battle is a 2.5D fighter based off of the long running Manga, JoJo's Bizarre Adventure. JJBA is an 8 part Manga that follows the Joestar family as they discover and battle against their fate. Each part has a new main character for the reader to fall in love with, as well as strange, and often "Bizarre enemies with powers that range from Vampirism, to being able to turn other people into Dinosaurs. The different powers are well represented in this game.
Vampirism is faithful to the source content here, with the Vampire characters able to extract blood from their enemies, and the Pillarmen Characters having each of their own individual modes. Toss in the implementation of Stands and Horses and this game really pushes out a Mixed bag of characters. With so many different playstyles to choose from, and so many crazy personalities to learn, players are bound to find those few characters that they fall in love with & can't wait to take into battle.
The battle system itself is pretty solid. Unlike other games made by CC2 (Namely the Naruto Ultimate Ninja Series) there are no Substitution or wishy washy escape options here. The one defensive move that you're given other than Guarding is a perfect block which sidestep's your opponents move, and also adds some stylish flair into the traditional defensive/evasive system that some fighters have.
While slower than games like Ultimate Marvel VS Capcom, JoJo's Bizarre Adventure has good pacing. At first the game may feel very slow, but once you learn your way around the maps and get comfortable with moving and comboing, gameplay can get very fast paced. With punches being thrown at rapid fire, you have to make sure to time certain hits correctly, because if you don't you'll be leaving yourself open for a counter attack!
Fans of the Capcom Game (JoJo's Bizarre Adventure HD) will find that this game has a similar feel, while also feeling fresh and new. Characters that return in this new game like Jotaro Kujo play similarly to their Capcom counterparts, however with new features like Sidestepping and slightly heavier controls, it still leaves room for players of the Capcom game to learn all new tactics!
This game isn't just all about the VS mode, there is also a built in Story Mode that captures the essence of each part very well, although the story mode isn't exactly revolutionary. Before the japanese release, Cc2 assured gamers that the Story Mode for this game would be unlike anything seen before. When the game finally dropped and we were left with a "Fight this enemy, read some text about the story, fight the next enemy" style Story Mode, many fans were upset.
The Story mode goes from Part 1: Phantom Blood, all the way to Part 8: JoJolion, and it does a decent job at filling in the holes left by characters that didn't make the cut. A cool feature is that you can replay a Story Arc from the perspective of the villains, which also brings along new Dialogue and gives you another look into the world of JJBA.
All in all, beating all 8 Story Arcs can take you a decently long time, with 20 – 50 minutes being the approximate length of each part. If you do the villain missions, you'll be multiplying that by two, so there is definitely lots of play time there.
Also new to the American and European versions of the game is a new "Arcade Mode". The Arcade mode allows you to take on several enemies, and earn gold and other special goodies as you make your way through. Again, nothing revolutionary but it does add some replay value to the game. This, along with the Campaign mode that allows you to battle enemies for Costumes and Taunts, as well as Intro's and Outro's for your favorite characters make sure that the completionist in you will be coming back for more and more.
While the gameplay and mode types are all solid, one major setback for fans of the series has to be the name changes. If you're a fan of JoJo's Bizarre Adventure, and you follow the manga even just a bit loosely, its likely that you'll see a name that just makes you think "What?". Hirohiko Araki, the Mangaka for JoJo's Bizarre Adventure, often uses the names of Western Music Artists, as well as titles from very popular songs. Many characters in the cast suffer from what fans are calling the "Namco Name Curse". Some Name changes aren't that bad, and even seem smart like Red Hot Chili Peppers being changed to Chili Peppers, but others like Aerosmith being turned into Lil Bomber, Sticky Fingers to Zipper Man, and Dirty Deeds Done Dirt Cheap to "Filthy Acts, at a Reasonable Price" just leave a sour taste in the mouth of most fans.
While the name changes are cringeworthy sometimes, at the end of the day the Gameplay is the most important aspect. While this game may not be considered to be as "Hardcore" as Tekken or Streetfighter, it definitely deserves a spot amongst the two. Once people get past the initial shock that comes with a new title like this, there is plenty to enjoy.
JoJo's Bizarre Adventure: All Star Battle gets a 7.5/10. The game has a few issues, but it isn't anything that can't be overlooked due to the great gameplay. The game drops on April 29th in the US, so make sure to pick up your copy if you're interested! If you think this review was helpful then please share on social media and come back for the next one!
Game: JoJo's Bizarre Adventure: All Star Battle
Publisher: Bandai Namco Entertainment
Developer: CyberConnect2
Release Date: August 29, 2013