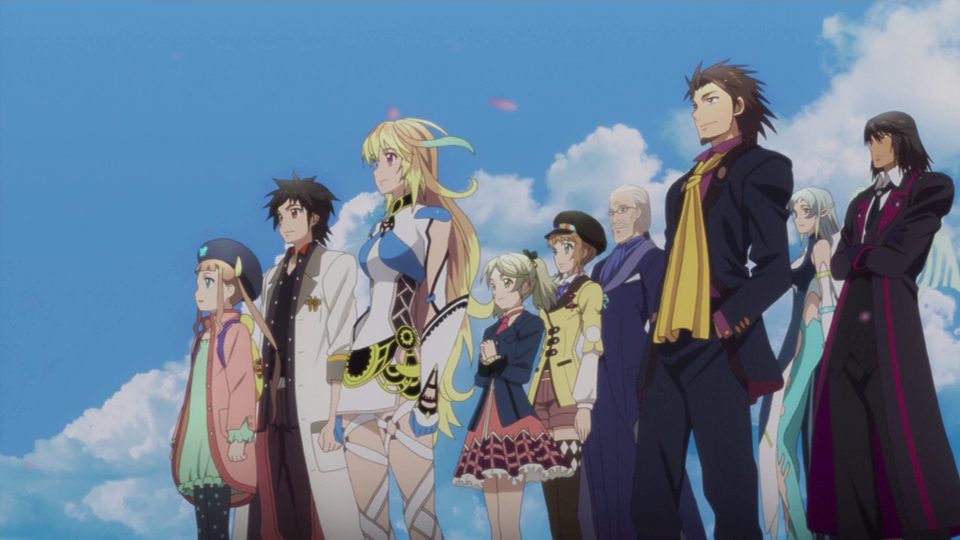 Review: Tales of Xillia 2
4317 Views
Tales of Xillia 2 is the latest title in the Tales of Franchise. This franchise of games has been going on for a very long time, and has any number of classic RPG titles. Can this game live up to the name and continue on that tradition?
Tales of games are slowly gaining fans more and more with every release. While these aren't some kind of hidden underground game, it still hasn't reached the sort widespread appeal that games like Final Fantasy has, and that might be due to the Anime/Water Color inspired art style. In the west, people see FF as a more mature type of game, where as games like Dragon Quest and Tales get paced in a more kid friendly demographic.
Well Tales of Xillia 2 is pretty age neutral. There are jokes there for adults, kids, and people of all ages alike. The content of the story actually does handle some older themes, like debt, prostitution, global pollution, and racism.
The story picks up a year after the events of the first Tales of Xillia, where you played with Jude and his party to dispell the Schism. In this game, instead of starting out on Rieze Maxia, you start out as a new protagonist, Ludger Kresnik, an Elympion like Alvin.
When I say you start out, I mean it pretty literally, as as soon as you press the X button to start your new game, you're thrust into a battle against a shadowy figure. Don't worry, you're supposed to lose this battle and its meant to set the tone for the odd narrative that you'll find in this game. It'll also show you how little you really know about the combat system going into the game, and will make you appreciate learning how to play through tips, or even just your own skills as the game goes on.
What can be said about the story without having any major spoilers? Well, the point of the story is different depending on which characters you're really looking at. Jude wants to perfect Spyrix technology, Gaius wants to bring together the people of Rieze Maxia and Elympios, Milla isn't "technically" around.
There definitely is a motivation for you to do what you'll be doing during the game. Ludger, as the main character is, of course, the chosen one of sorts, and he has to help a certain organization stop what could be the end of the world. Along the way you'll make tons of different decisions that effect the outcome a bit, but they mainly effect the journey and how you'll reach certain set outcomes.
That's a major thing in this game. Choice. For the first time in a Tales game you really have the choice to choose what your character says (or doesn't say, because Ludger doesn't really talk all that often until late game) to shape his identity in the world, but also try to find the best outcome for every situation.
One of the only things there is to dislike about this experience is the debt system in game. There's this debt that has to be paid off, and every here and now you'll have to pay it to progress through the story, and getting that done is a pain all on its own.
Even without that though, the game is pretty long. I finished and clocked in at 45 hours, and honestly I feel like that was pretty much because I was playing the game on normal (the enemies are STILL crazy difficult). If you want to squeeze more time into it, play it on a harder difficulty, and take on more of the jobs and side options that you can take advantage of during the game.
As a sequel, this game does very well to hold up the Tales name, but even when you look at it as a standalone title, this game has so much new story and content to give you, that it would almost be crazy not to pick this up if you're a fan of the series.
Game: Tales of Xillia 2
Publisher: Bandai Namco Games
Developer: Bandai Namco Studios
Release Date: August 19, 2014