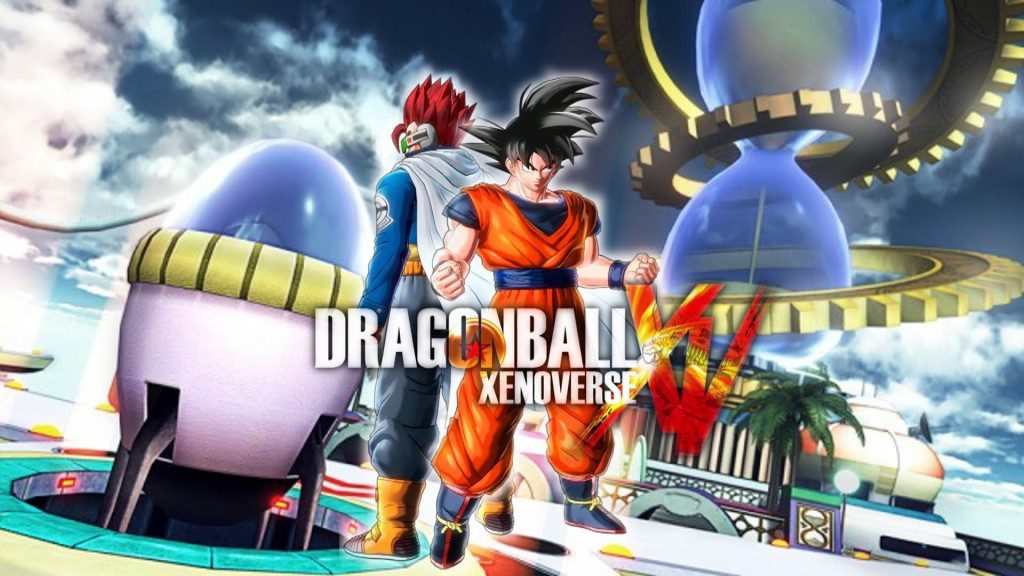 Review: Dragon Ball: Xenoverse – Enter the Xenoverse!
9667 Views
Many of our favorite anime/manga have had their characters placed in our hands with a fun video game. Attack on Titan, Naruto, One Piece, all of these are anime that fans screamed and shouted at developers for in order to get at-least one solid game for each.
Dragon Ball Z has had more games than all of those combined (it stands at a total of 76 games) and at times, fans may start to feel like the DBZ formula is getting kind of stale. Bandai Namco Games and Dimps have come together with the hope of changing the way you experience your yearly dose of Dragon Ball. Did they achieve just that? Find out in this review for Dragon Ball: Xenoverse!
Dragon Ball: Xenoverse is the latest title in a long line of Dragon Ball Z games. First things first, in case you're wondering, this game is worlds better than the last title, Dragon Ball Z: Battle of Z. Many fans were turned off by the last title and didn't want to place their bets on this one. Even with Dimps returning to create an entire new world of Dragon Ball in this title, it might be hard for some fans to give their dollar after being disappointed previously, so hopefully the following review can get rid of some of those worries.
Without a doubt, Dragon Ball: Xenoverse is one of the most solid DBZ games in a long while, not just in terms of story, but in terms of gameplay and scope. The wide array of content that the game gives you to run through is pretty impressive, and it seems like Dimps has taken a page from the non-anime gaming community with this title in terms of how it handles mission structure and its use of a central hub world.
For the first time, this Dragon Ball game decides to do away with the classic menu system present in most other DBZ games that fans are used to. Now everything that you do has to be started off in Toki Toki City, the main hub of your journey. Xenoverse reminds me of Destiny. You control your character in a hub world similar to The Tower, where you'll shop for different pieces of gear, accessories, and potions. If you choose to enter this world online, you'll be surrounded by tons of player characters who roam the city just like you do, each with their own mix and match of DBZ body parts and outfits.
The outfits in Toki Toki City have their own stats that affect how well your character does in certain areas. This makes players want to find gear that not only fits what they like, but also fits what they need. You'll unlock different costumes by doing all types of missions, so you can really get pretty intricate with your gear choices.
You'll have to manage your character as you complete main and side missions in the game by leveling up and allocating skill points to different areas that you'd like your character to improve in. It gives off a very RPG feeling, knowing that every battle is one step closer to that next skill point that might help you beat an enemy you're having trouble with. Grinding is recommended, as some battles are really hard to do if you're under leveled.
That's one of the things about this game that stands out from most other DBZ games is the character creation. This feature was present in Dragon Ball Z: Ultimate Tenkaichi, but here you get to choose from several different races: Human, Saiyan, Majin, Namekian and Frieza Clansmen. The system lets you create a completely original character based off of different selections that you can make for your characters look, height, race, and fighting style. At first it may not look like there are that many options, however there are a multitude of characters that can be made for those who don't have a wide sense of imagination. You might feel inspired when you see Neko Majin or Launch walk past you, and you realize that it's actually a created character!
The story picks up in Toki Toki City, where Trunks and The Supreme Kai of Time need your help to restore the DBZ timeline to how it should be. An evil force has been tampering with the fate of our noble heroes and disrupting all of history in order to gain a large amount of power. You'll find yourself face to face with tons of changes in the story, and in your travels you come across each of the major milestones in the original DBZ story.
You'll find yourself fighting in each saga of the original anime against enemies like Raditz, Vegeta, Frieza, Cell, Buu, Beerus, and others. Each time you do battle you're doing so with a sense of purpose. Who wants the bad guys to win? Many of our favorite moments from DBZ are moments where our Z warriors overcome the odds and defeat a great evil. What would happen if Cell defeated Gohan? What if Raditz didn't die at the beginning of the series? Would we be where we are in this DB universe without these events taking place the way we did?
In many ways the fight to save the timeline is a fight to save the fandom itself. Year after year, these games launch with the same story, with different camera angles, voices, and battle systems. This is the first game to really break up what you expect in a DBZ game and give you something that still tells the overarching story line through a new light. It puts the power of Time Travel in your hands and tells you what you need to do to fix the mess laid out in front of you. The story makes sense overall, and you'll find that the villains are well crafted and fit pretty well into the DB universe as we know it, just as the other newly created characters do (Supreme Kai of Time and Toki Toki).
Apart from the main story missions, you'll also be able to do Parallel Quests, which are missions that you can get together with a friend to complete (you can also do them alone offline). These quests will have you facing multiple characters in different situations. Whether you have to fight all of the Saiyans or all of the different versions of Buu, there is fun to be had in these missions, and doing them all grants you with practically every character and variation in the game. They're a fun way kill some time with your friends and could be something to look forward to for those who would like to role-play with their friends.
Time for the most important part right? Gameplay. A game could be absolutely beautiful, have the best soundtrack, voice acting and motion capture in the business, but if the gameplay isn't fun, then what's the point of it all? That isn't the case here with Dragon Ball: Xenoverse. The gameplay certainly feels like something you can expect from Dimps. The combo system ensures that you're in charge of what you do when you're attacking your opponent. This isn't a one button fighter, this game really lets you build most of your combinations from the ground up.
There are pre-completed full combos that you can do where you mash Square/X or Triangle/Y, however people who rely on tactics like that won't get too far. In order to be successful in Xenoverse you have to make use of your cancels, your teleports, dodging and grabbing, knowing when to ki blast and knowing when its safe to transform and use your supers. All of these are things that you need to be aware of in order to get the most out of your time with these characters.
The roster sits at 45+ with each character having their own lovingly crafted moveset that sets them apart from every other character. Some characters will feel similar based on their training from the source material, but when it comes to their combos you'll notice the differences within the first few minutes of playing as your character of choice. Each character plays as their own unique type. This isn't the Dragon Ball Z game where half of the roster feels like copy and paste clones of each other. Switching between characters and learning the timing for when to teleport or do certain supers is refreshing, and really adds a notch on the belt of the developer for being able to do something like that with the first game in the franchise.
Online functionality works pretty well. Lag isn't crippling, even against people with one or two bars lower than you and setting up a lobby and getting into a fight is a pretty quick process. Overall matchmaking is easy and I didn't experience any connectivity issues when playing. Early on there wasn't really anyone online to play against, but slowly as the days passed that changed more and more. With the English release here, there will surely be tons of people for you to battle against!
With that said, that brings us to one of the first negatives about this game. When digging for diamonds, often you'll find coal, and that's the case when it comes to offline multiplayer. In an age developers are all but cutting out local multiplayer completely, its hard to criticize a game when it actually includes it, but we have to look at this for what it is. The local multiplayer in Dragon Ball: Xenoverse can only take place on the World Tournament map, and many fans really don't like this decision. It really is confusing that a game with tons of maps and characters only lets you choose one map to battle on when you want to have a friend over.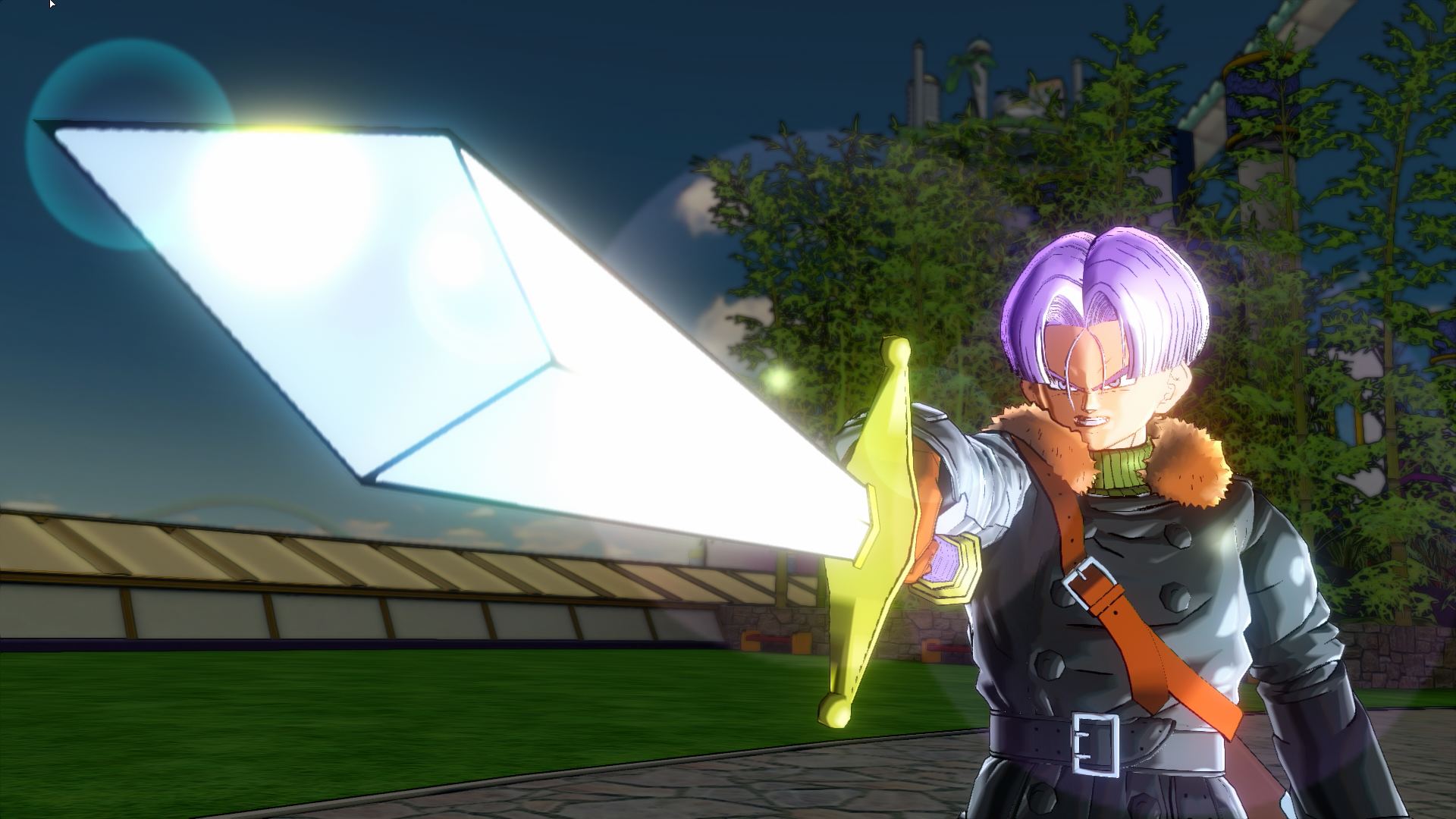 Another thing that bothered me personally and others that I've spoken to is the voicing. Chris Sabat was in charge of the voices in this title and i'm sure he did his best to get the original voices for most characters, however for most fans, the quality here just doesn't match up to our expectations. Fans are used to a certain standard of voice dubbing, and many aren't too pleased with this showing.
Some characters lack any sense of passion, yelling is tuned down, which is weird since shouting and screams of passion and pain are staples of the Dragon Ball Z universe. Some voices just don't fit in place like we remember for certain characters, and the voice dubbing overall could have been presented better. At some points it sounds like the raw voice clips were thrown in without any post production work having been done of them in order to make them fit and feel natural. This truly might be the first Dragon Ball game where I feel like the Japanese voices were better than the English ones.
But hey, if you get past those little gripes there really is a great game here. The graphics are stunning, the story is fresh, and the gameplay is tight. Dimps has already shown with the Japanese version that they're dedicated to patching the game post release, and one can only hope that patches arrive often to address anything that feels unbalanced or broken like with any other fighting game. The game has a few flaws, but none of them keep it from being a solid buy for any Dragon Ball Z fan out there and it serves as a title that even non-dbz fans can jump on to learn all about the universe.
Check Checkers Specials and Dischem Specials.
Overall Xenoverse meets our expectations, and surpasses a few of them.
Game: Dragon Ball: Xenoverse
Publisher: Publisher(s) Bandai Namco Games
Developer: Dimps
Release Date: February 24, 2015