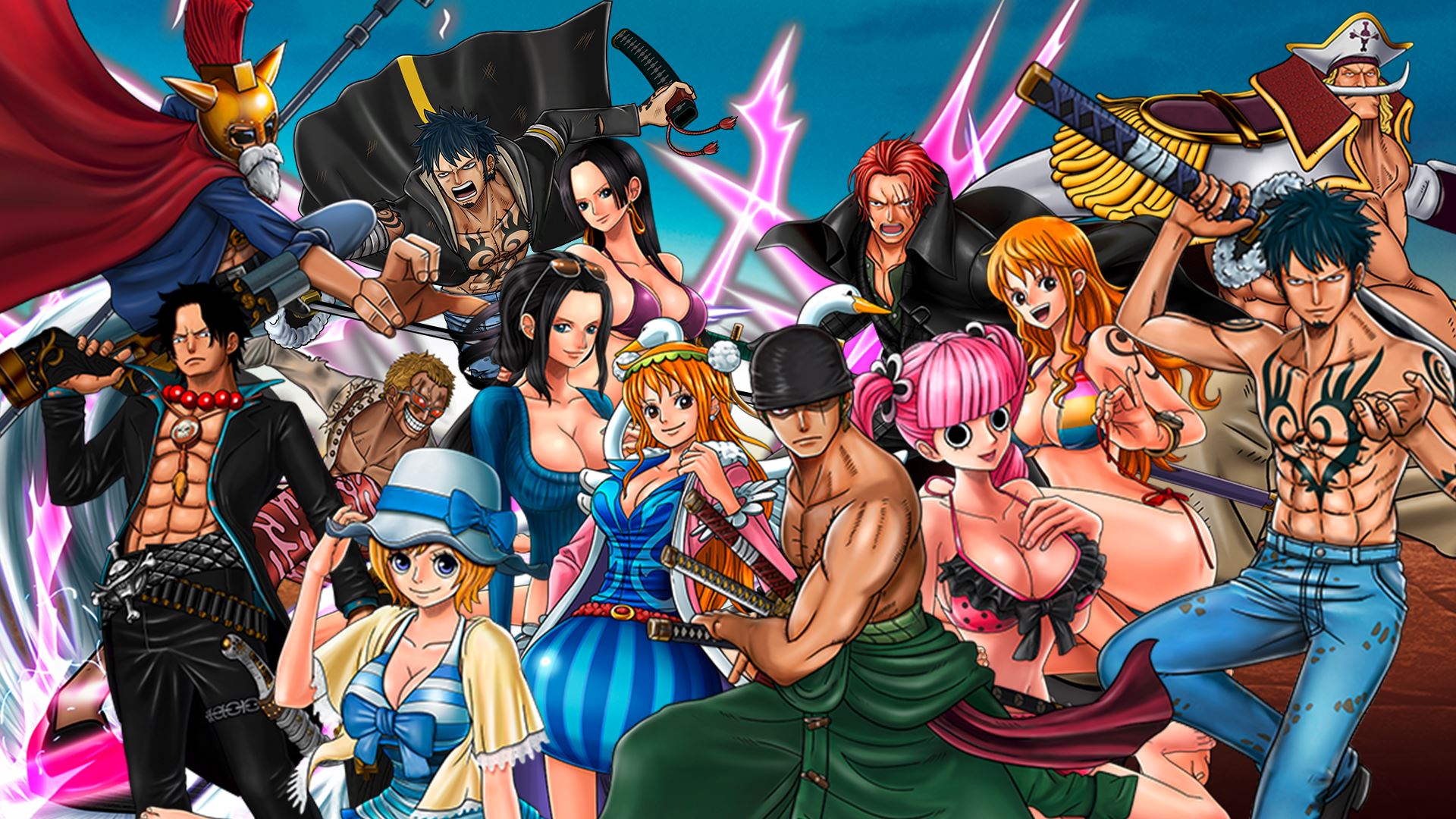 Review: One Piece: Burning Blood | The Next Anime Fighting Franchise?
12265 Views
So here we are again, with another review, of another Bandai Namco anime fighter. I hope you're starting to notice a pattern. We really, and I mean REALLY, want this genre to flourish. We cover these games, we play these games, and we (more than sometimes) enjoy these games. These are the games that we, at Shonen, play in our spare time in-between goals in Rocket League or Raids in Destiny. We've been reviewing these types of games ever since… well I don't actually know, but it has been a while, and in that while, Naruto and Dragon Ball Z have basically dominated the number of Anime Fighter reviews that we've put out, mainly because One Piece hasn't really had an actual console fighter since the late, and great run of One Piece: Grand Battle Rush on some old dusty Nintendo Consoles that we have in a box somewhere waiting for a 4 player brawl to spark up.
Well, thankfully (very thankfully), Bandai Namco Entertainment has graced us with a Home Console One Piece Fighting Game. No, it isn't a Naruto Storm Clone. No, it isn't a Xenoverse or Budokai Clone. No it isn't a Eyes of Heaven or J-Stars Clone (My heart couldn't take it if it was), it is very much, its very own One Piece battler!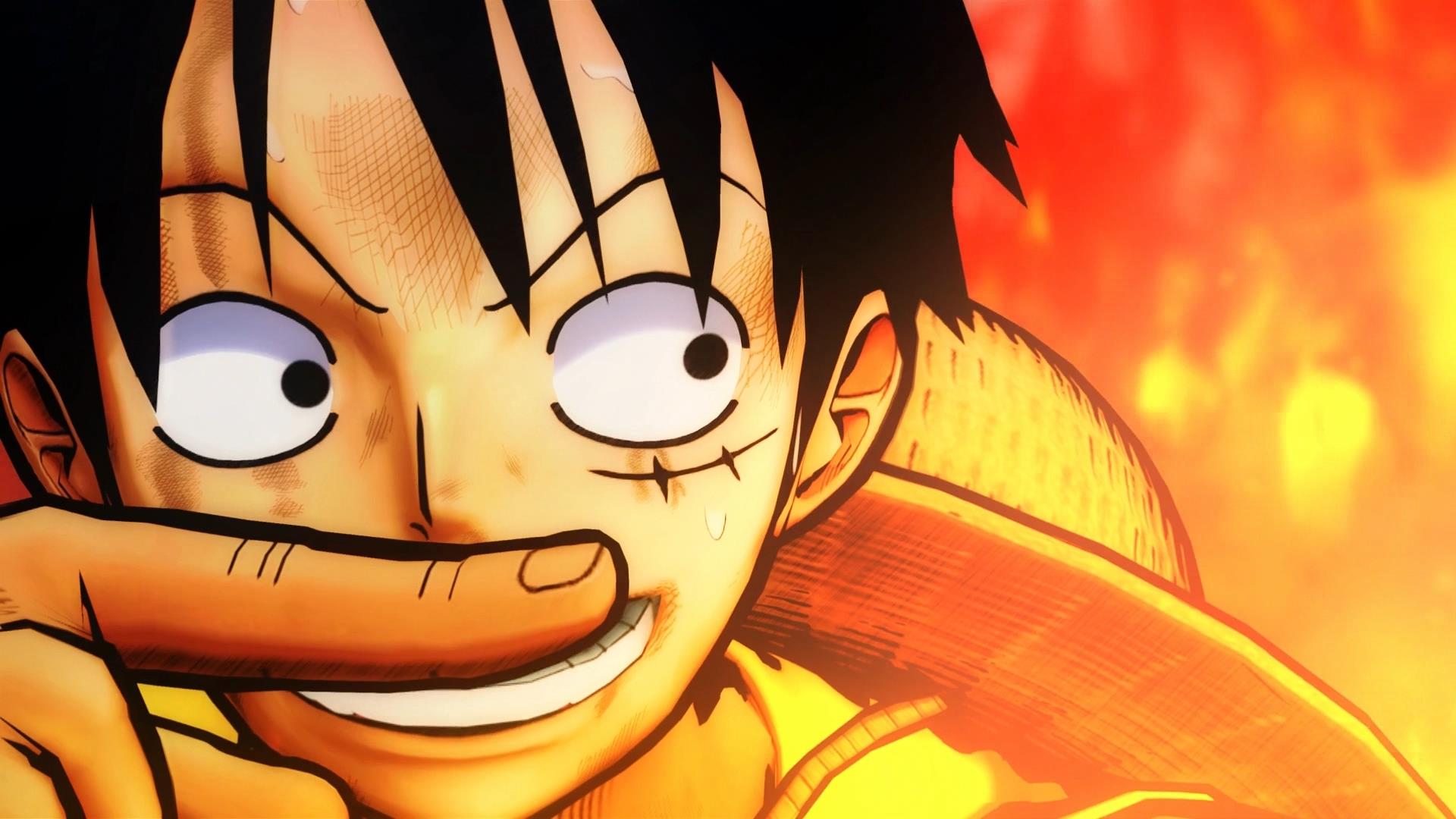 So right off the bat, who is this game for? One Piece fans. This game isn't for the guys who think they can take on J.Wong in Mahvel at EVO, it's for the guys that sign petitions for Storm 4 and Xenoverse to be at EVO, and that's OKAY.
The game is deeper than Storm, and has less to complain about than Xenoverse, and is actually closer to JoJo's All Star Battle in terms of all around quality and fan service! The game boasts a huge roster of characters that you'll know and love from the Marineford Arc, and it even throws a few from after the timeskip that.
Each character is unique, and has their own personality and special skills. Some characters even have cool transformations straight from the anime and manga source material! This large roster means certain characters that normally don't get their time in the light, get their time to shine. If your favorite Drake is X-Drake, and not Toronto's 6 God himself, you're going to enjoy turning into a large T-Rex before you chew on and head bash your foes. If you're a huge fan of Bartolomeo, then you can join him as he fangasms over the Strawhats in battle! There's a character for everyone, but does that mean there's enough characters?
Well if you've checked any of my other reviews, you know how I do this. One good thing I liked, one bad thing I didn't like, and the first bad thing about this game is the spotty, inconsistent roster. I honestly don't understand the motivations behind the team that was picking which characters would, and wouldn't be in the game. On one hand, yes, you have a game where the main story is about something that happened two years ago in the world of the anime, however on the other hand, that was their choice to begin with.
If you choose to make the main story of your game about an old Arc, why wouldn't you just fill the roster with characters from that arc, and other Fan Favorites from part 1? Who wouldn't mind seeing members of CP9 playable? Who wouldn't want to kick some ass with Pell from the Alabasta Arc, or Wiper from the Skypiea Arc? To see what I mean by "inconsistent roster" let's look at the characters we DID get.
We got Part 1 Luffy, but we didn't get ANY other Part 1 Strawhat. We got Bartolomeo, but we didn't get ANY other members of Luffy's Fleet that were central to the Coliseum plotline. I just don't see the logic in this. Who said "Hey, let's not add Cavendish or Bellamy, but let's make sure that they get to play as Koala and Bon Clay"?  Does that make sense to anybody reading this? No? Glad I'm not alone. YES, I understand that this is the first game in what might be a franchise in the future if the sales are great, however that doesn't mean that it's okay to just mix and match the roster.
Another thing that turned me off was the Story. Luffy beginning his Gear Fourth transformation is literally on the logo of the game, so why is the story based on the Marineford arc? Anyone? Didn't think so. This is the equivalent to Naruto Storm 4's Logo having Naruto going Kyuubi Chakra Mode, and having that game's story be based on the Sasuke Retrieval Arc. It makes no sense. The weird roster choices and odd choice for the story mode makes it feel like they were going to start the game at Marineford and end it at Dressrosa, and just threw in the towel once they'd finished Marineford.
"But Fabian" you're thinking, "What about the combat?" Well, here's where there's some good news. The combat you'll find in One Piece: Burning Blood is actually pretty sweet and rewarding. You get a proper tutorial in the first few battles that you're forced to do in the story-mode before you unlock any other mode, however once you learn how to play, you'll more than likely enjoy the combat system.
For a two button fighter, this game surprisingly gives you quite a few options as far as how you'll beat your opponent. There are two block break techniques that every character has, a light and heavy attack, special skills, transportation moves, and of course your flashy ultimate attack. Mixing this up with the Haki vs Devil Fruit system really makes some matches fairly intense, and if you can find a community of players that'll stay away from really cheap tactics like spamming Whitebeard's earthquake or Kizaru's ranged Lasers, then the game is actually really enjoyable as a fighter.
I mentioned unlocking modes, and that brings me to my next point. You'll be doing lots of unlocking. You have to unlock practically every character, every support character, and the different modes on your own. You can buy the characters and supports, and extra modes'll make themselves available as you progress in the game, or complete a certain amount of matches.
There's a good variety of modes so that everybody can have some fun on the couch. Whether you want the huge challenge that the bounty mode can give, or you want to demolish your trash talking friend in local VS or online multiplayer, you can do it with relative ease with the quick and responsive UI that features some of your favorite and most hated pirates.
So what's the verdict on One Piece: Burning Blood? Well. The story, even though I wish it was something different, is great for a while. The cutscenes are gorgeous and plentiful, there's tons of stuff to do, and that tragic moment at the end is recreated beautifully, however we never really get the story that most fans wanted out of this game when it was announced, and that's a shame. The gameplay is nice and crisp, and the matches can be fun and entertaining to watch from the sidelines. There's tons of booby fan service and funny skits, and you'll spend some time laughing at Sanji's inability to fight against Nami and other females. Overall, the game is a good first step into the One Piece fighting world, and hopefully a sequel can capitalize on all of the things that this game does right, and improve on everything that this game didn't quite get right.
While I do have my gripes with it, the game does successfully accomplish what it set out to do; be a great One Piece fighting game, so I give the game 7.5 out of 10.
Isn't a clone of other Bandai Fighters.
Combat system is fun to play.
Characters are unique, have personality.

Story events are old.
Story mode chapters are repetitive.
Odd character roster choices.

Game: One Piece: Burning Blood
Publisher: Bandai Namco Entertainment
Developer: Spike Chunsoft
Release Date: May 31, 2016