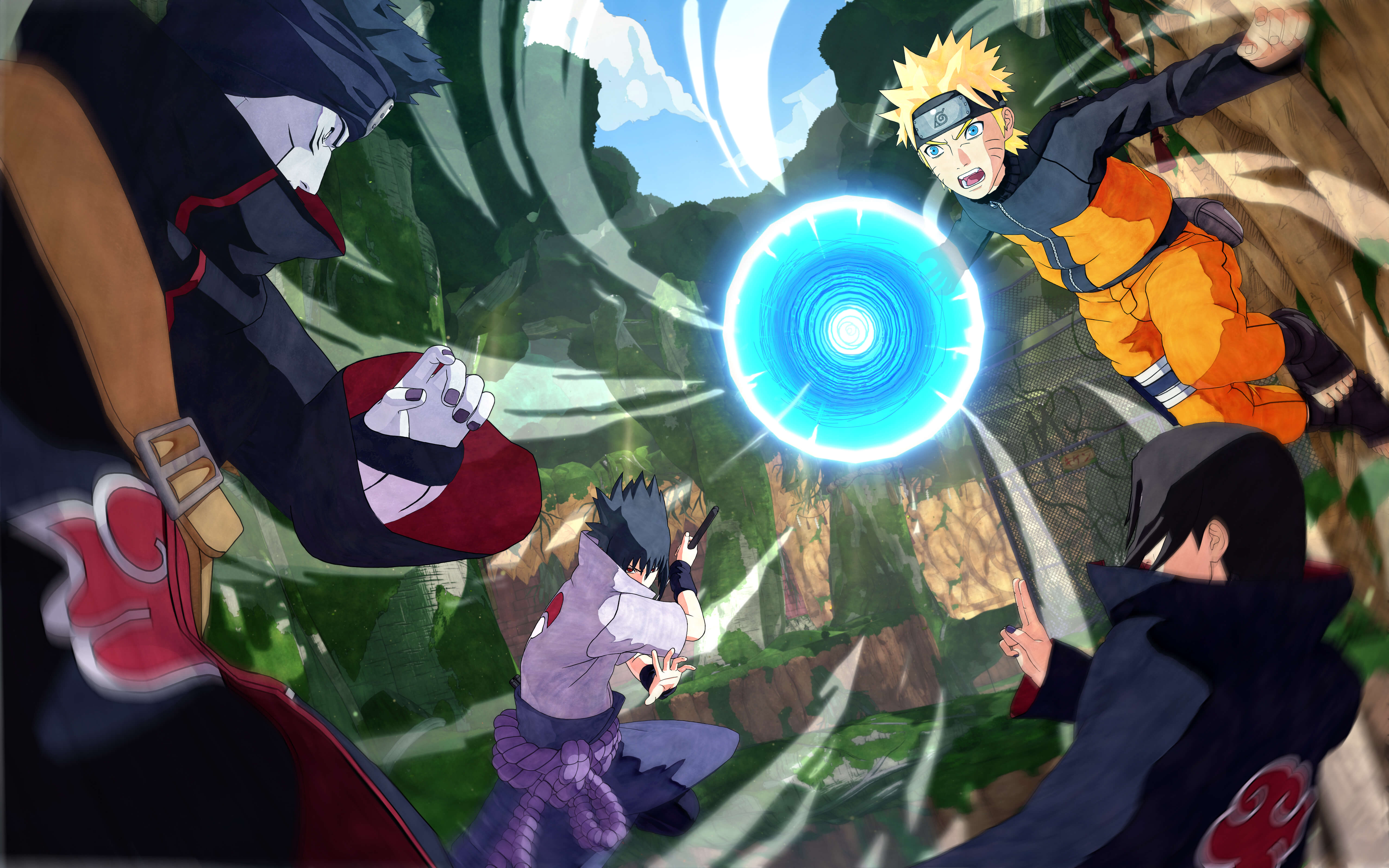 Review: Naruto to Boruto: Shinobi Striker — The Next Generation of Naruto Games
4821 Views
For the past eight years, our selection of console Naruto games have been limited to only the Ultimate Ninja Storm series – it wasn't like before where we have three series to pick from, including the Broken Bond and Clash of Ninja.
Last year, the series concluded with the Boruto DLC expansion, bringing content from the latest Naruto series. After Bandai Namco confirmed that it was the end for the Ultimate Ninja Storm series, many fans wondered the about the future of the Naruto video game franchise. Then many months later, Naruto to Boruto: Shinobi Striker was announced for PlayStation 4, Xbox One, and PC via Weekly Shonen Jump, following up with an official trailer.
By just the first trailer alone, while many enjoyed the manga aesthetics, especially since it is a refreshing look, I stood at the other side of the pond and personally hated how the new graphics looked. However, graphics aside, as I said in our initial thoughts that we posted last year, I really liked what I was seeing initially since it looks fresh and nothing like we had seen before.

The four vs four sounded really promising to me, as well. At the same time, due to Soheil's past record, it really put me on the fence as well. I didn't really like the first beta, so I didn't bother with the following ones. However, I heard that they were implementing the feedback they have received, so I ultimately decided to give the full game a try.
Naruto to Boruto: Shinobi Striker takes place during Naruto's time as the Seventh Hokage. Just like the Dragon Ball Xenoverse games, you are prompted to create your own Shinobi or Kunoichi. Right away, you can select your home village, giving you the option to choose between the Hidden Leaf, the Hidden Sand, the Hidden Mist, the Hidden Stone, and the Hidden Cloud.
Your avatar also has various appearance options to select such as their body type, hair, eyebrows, eyes, pupils, nose, mouth, and face paint. While you can change certain parts of your avatar as much as you want, including hair and face paint (which you unlock more of as you complete the game), you need to buy a special scroll to completely makeover your character. Additionally, unlike the Xenoverse series, you are limited to one character slot, which is honestly a total disappointment.
After creating your character, Konohamaru will show you around the village, where you will be able to shop around, customize your character with different looks and jutsu, change your VR Masters, play VR Missions, and play online with other people.
VR Missions are essentially the equivalent of parallel quests from the Xenoverse series. Each mission is divided by rank and can consist of simple things like collecting items or fighting a boss such as Kurama. You can play these online as well with a group of friends up to four people. At the end of each mission, you have the chances of receiving an item, and those chances increase depending on how well you completed the mission. While the game lacks a story mode, this mode acts somewhat as a story mode and features a few cutscenes. Overall, this mode is fun, but can get pretty boring with some of its repetitive missions.
Online battles consist of four modes – Flag Battle, Base Battle, Combat Battle, and Barrier Battle, each offering unique objectives and encouraging teamwork among players. The game modes are certainly fun, but like any game featuring cooperative gameplay, teamplay is a must, and it's certainly very lacking without a group of friends or people to communicate with.
VR Masters is essentially like Masters in Xenoverse as well, but with greater simplicity and less hassles. Completing missions after choosing a master will net you XP for both the master and your overall level. As you level up your master, you will learn their jutsu and get their accessories. You can also change them whenever you want, which makes the experience a more varied and pleasant one.

The overall gameplay is simple and it works well. You have your weak and strong attacks, as well as three jutsu to your disposal, including your Ultimate Jutsu. You can use substitution as well as a ninja tool, such as a kunai. While the lock-on system is alright, the camera can sometimes be detrimental to the gameplay, but I luckily haven't faced that issue too often.
Along with choosing your own character and your different battle types, the game lets you choose among your 20 VR Masters as playable characters. Compared to the big roster that we are accustomed to, this list feels disappointing. Fortunately, the list of the 20 characters isn't too bad either as it has various important characters of the franchise. With the season pass, the game is expected to bring more VR Masters too, similar to how Xenoverse's DLC functioned.
The game can be very fun with friends, and it's a decent one if you are a fan of both the Naruto franchise and the MOBA genre. The game can benefit from better gameplay balance, more characters to choose from, slightly more content, better RNG, and a better camera. The fact that the game has no story mode is a huge bummer as well. If you don't really have a consistent group of friends to play it with, it's unfortunately going to quickly feel pretty stale.
Naruto to Boruto: Shinobi Strikers is a fun Naruto cooperative game that is best enjoyed with a group of friends.
Fun Cooperative Modes
Over 4000 Accessories
Great character creator

Lack of Story Mode
Missing Iconic Characters
Bad Camera
Gameplay Balance
Game: Naruto to Boruto: Shinobi Strikers
Publisher: Bandai Namco Entertainment
Developer: Soleil
Release Date: 8/31/2028